Highlights
Large radiometric anomaly not previously known
Ground follow-up in Spring/Summer 2022
100% ownership by Searchlight Resources
Location
Kulyk Lake South Uranium Target is part of the overall Kulyk Lake claims which cover 317.1 square kilometres located approximately 165 km north of La Ronge, Saskatchewan, and 65 km south of the Key Lake Mine. (Map 1 & 2)
Kulyk Lake sits in the Wollaston Domain, a belt of crystalline basement rocks which are the basement rocks underlying most of the uranium mines in the eastern Athabasca Basin. (Map 2)
In September 2021, Special Projects Inc. of Calgary, Alberta, completed high-resolution aeromagnetic and radiometric surveys covering approximately 39 sq km of the Kulyk Lake claims (Map 3). This survey outlined a significant new uranium target located approximately 2.5 kilometres to the southwest of the Kulyk Lake REE showing.
The radiometric survey also pinpointed known uranium showings including the Eldorado showing with historical assays of 0.785% U3O8. The newly identified anomalous uranium zone has multiple high values, ranging up to 5.74 ppm, the highest uranium value of this survey. (Maps 4 & 5)
"The uranium results are strongest in an area where there are no previous uranium showings, and this New Anomalous Uranium Zone represents a priority target", stated Stephen Wallace, CEO. "Though the Kulyk claims were staked for the Rare Earth potential, the Company will now add uranium to our follow-up exploration targets".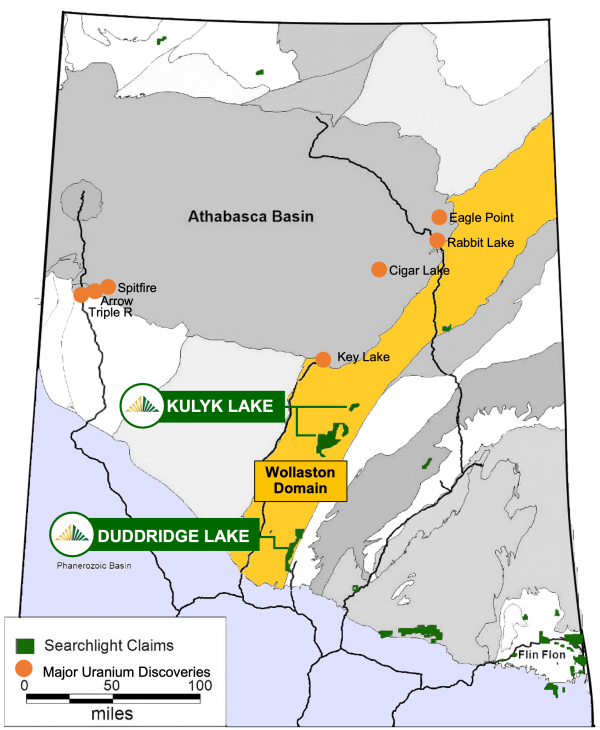 Map 1: Searchlight Claims located in the Wollaston domain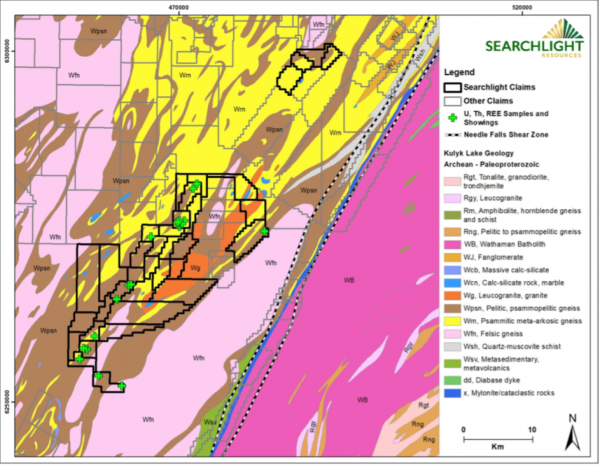 Map 2: Kulyk Lakes claims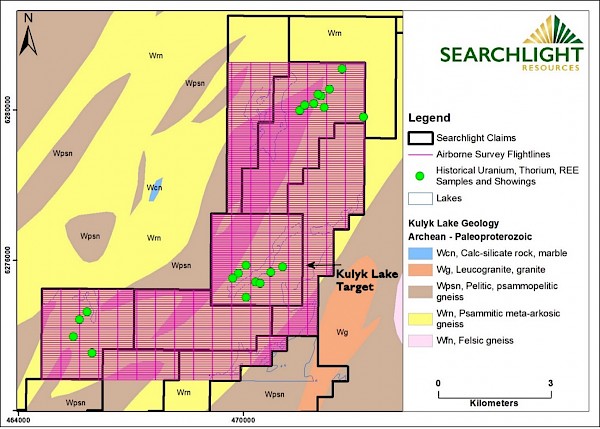 Map 3. Flightlines for 2021 Airborne Magnetic and Radiometric Surveys, Kulyk Lake Project, with Historical Showings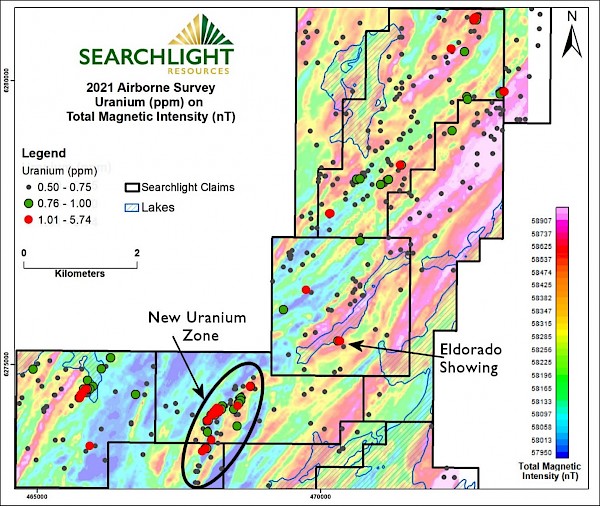 Map 4. Uranium (ppm) overlaid on Total Magnetic Intensity (nT), 2021 Airborne Survey, Kulyk Lake Project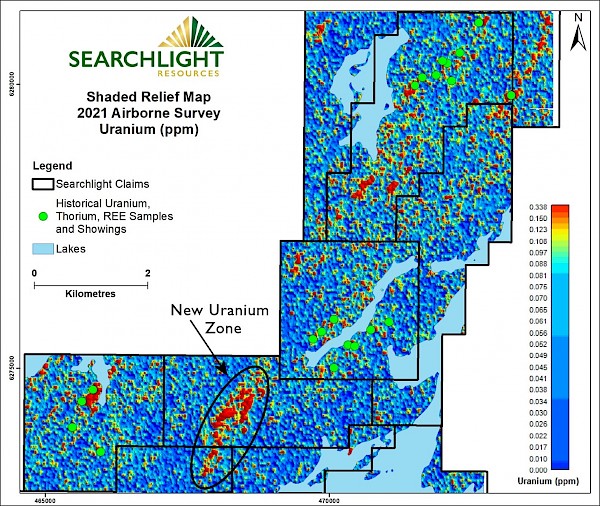 Map 5. Shaded Relief Map of Uranium from 2021 Airborne Survey, Kulyk Lake Project, with Historical Showings, and the newly identified anomalous uranium zone