Targeting a Critical Rare Earth project with world class grades
Highlights
Kulyk Lake High Grade Samples include
• 56.18% TREO, including 12.49% CREO in historic grab sample.
including 9.61% Neodymium Oxide (Nd2O3), and 1,194 ppm Dysprosium Oxide (Dy2O3)
• 45.10% TREO, including 10.08% CREO in historic 0.6m trench sample.
including 7.64% Neodymium Oxide (Nd2O3), and 1,114 ppm Dysprosium Oxide (Dy2O3)
Saskatchewan is developing Canada's first Rare Earth Processing Facility at the Saskatchewan Research Council
Focus on Neodymium and Dysprosium, critical elements for permanent magnets.
Location
The Kulyk Lake Rare Earth Project is located approximately 165 kilometres north of La Ronge, Saskatchewan and 65 km south of the Key Lake Uranium Mine.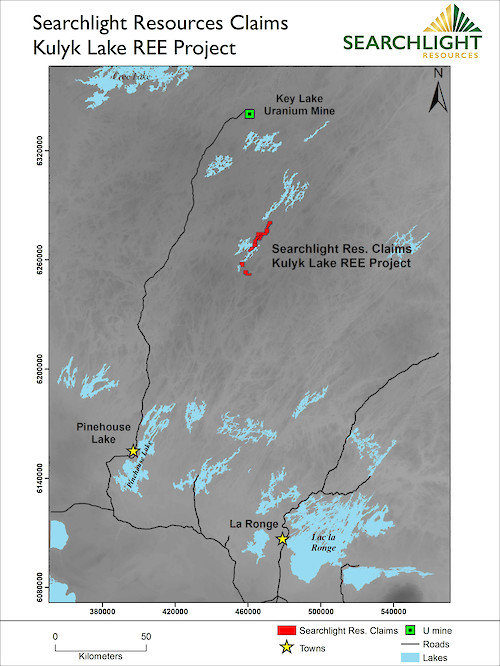 Assays
Selected assays from 2009 and 2010
The focus is on four critical rare earths used in high tech and green technology

Regional Geology